2018 was arguably one of the greatest years for PC gaming. From small Indie gems to large-budget Triple-A titles, PC gamers have an increasingly large selection of games to pick from. 2019 is shaping up to be just as packed with exciting new titles and some highly anticipated sequels.
With so many new games to keep track of, it's easy for some to slip under the radar. So we've decided to bring you this list of the best upcoming PC games for 2019. Make sure to check back as we'll be adding new games in the future.
Rage 2
Release Date: May 14
Rage 2 is an upcoming first-person shooter developed by id Software in conjunction with Avalanche Studios and published by Bethesda Softworks. The game is set 30 years after the events of the first Rage, and has you controlling Walker, the last surviving ranger in a post-apocalyptic world inhabited by deadly mutants following an asteroid collision on Earth.
Rage 2 offers a huge sandbox open-world to explore, filled with traveling bandits and enemy strongholds that can be infiltrated. Players have access to an array of superhuman abilities, called Nanotrites, which allow them to traverse the world and defeat enemies in interesting ways. Among these are a Dash ability that zips Walker forward in the direction he's moving, Shatter, which sends enemies flying, and Overdrive, which causes guns to do more damage and regenerates health.
Observation
Release Date: May 21
Observation is an upcoming sci-fi thriller adventure game developed by No Code, best known for their horror adventure anthology Stories Untold. The game has you take on the role of an artificial intelligence named S.A.M. as you try to uncover what's happened to a crew aboard a space station.
As S.A.M., you have access to the station's operating systems, cameras, and a variety of tools to aid you during your investigation. Developer No Code is comprised of former staff from Rocksteady, Rockstar North, and most notably Creative Assembly, makers of Alien Isolation, which Observation seems at least partially inspired by.
Total War: Three Kingdoms
Release Date: May 23
Three Kingdoms is an upcoming turn-based RTS game developed by Creative Assembly and published by Sega. It'll be the 12th mainline entry in the Total War series and take place during the Chinese Three Kingdoms time period. Players will choose to control one of the game's eleven factions, and must defeat the remaining ones in order to become ruler of all of China.
The game will feature two modes: Romance, in which generals are granted superhuman strength, and Records, which presents a more historically-accurate experience. Creative Assembly has made a number of quality of life improvements to the game such as adjustments to AI and a refined UI.
Cooking Simulator
Release Date: June 6
While simulation games are typically catered towards a much smaller, niche audience, many games within this genre manage to take seemingly mundane tasks and turn them into addictive gameplay. Big Cheese Studio's Cooking Simulator aims to do just that, offering players a chance to become a master chef without any of the real world mess.
You'll still have to maintain your cooking equipment in the game by cleaning your stove, knives, etc. However, the focus in this game will be to prepare delicious meals that you can show off to your friends, or just throw steaks at the wall if that's more your thing. Additionally, players will be able to customize their kitchen with new appliances and decorations.
The Sinking City
Release Date: June 27
The Sinking City is an upcoming action-adventure game set in a Lovecraftian-inspired universe. Similar to Frogwares' past works, the game has you playing as a detective who's trying to uncover the mystery behind the massive flooding of the city of Oakmont and its citizens who have plunged into madness.
During your investigations, Reed will encounter disturbing images out in the open-world that will cause him to go insane, affecting his perception of the world. Players will receive limited guidance and will have to use context clues from NPC dialogue and objects in the world in order to solve cases.
Control
Release Date: Aug 27
Control is an upcoming action-adventure third-person shooter developed by Remedy Entertainment and published by 505 Games. The game seems to carry over a lot of the themes and mechanics from Remedy's past works like Quantum Break and Alan Wake, and has you playing as Jesse Faden, a woman who's granted supernatural abilities after a traumatic childhood experience.
Players will be able to use Jesse's abilities in combat, which allow her to manipulate weapons and objects in the environment to take down enemies. The game will be mostly linear and feature some Metroidvania elements, such as acquiring new powers that allow you to reach areas that were previously inaccessible.
Biomutant
Release Date: Summer 2019
Biomutant is an upcoming action RPG developed by Swedish developer Experiment 101 and published by THQ Nordic. The game takes place in a post-apocalyptic world filled with mutated animals, and has you controlling a customizable raccoon-like character that can wield a variety of weapons. How players design their character affects gameplay, with attributes like gender, body shape, fur thickness, and fangs all impacting character stats.
The overarching goal in Biomutant is to save the Tree of Life, which has become polluted and is under constant attack from enemy creatures. Along the way, players will encounter an array of mutations and bio-mechanical body parts such as robotic legs, wings and claws which can be attached to provide an edge in battle or reach certain areas. The game features a branching storyline as well as a karma system, where player decisions impact different characters' stances and affect the world.
Borderlands 3
Release Date: Sep 13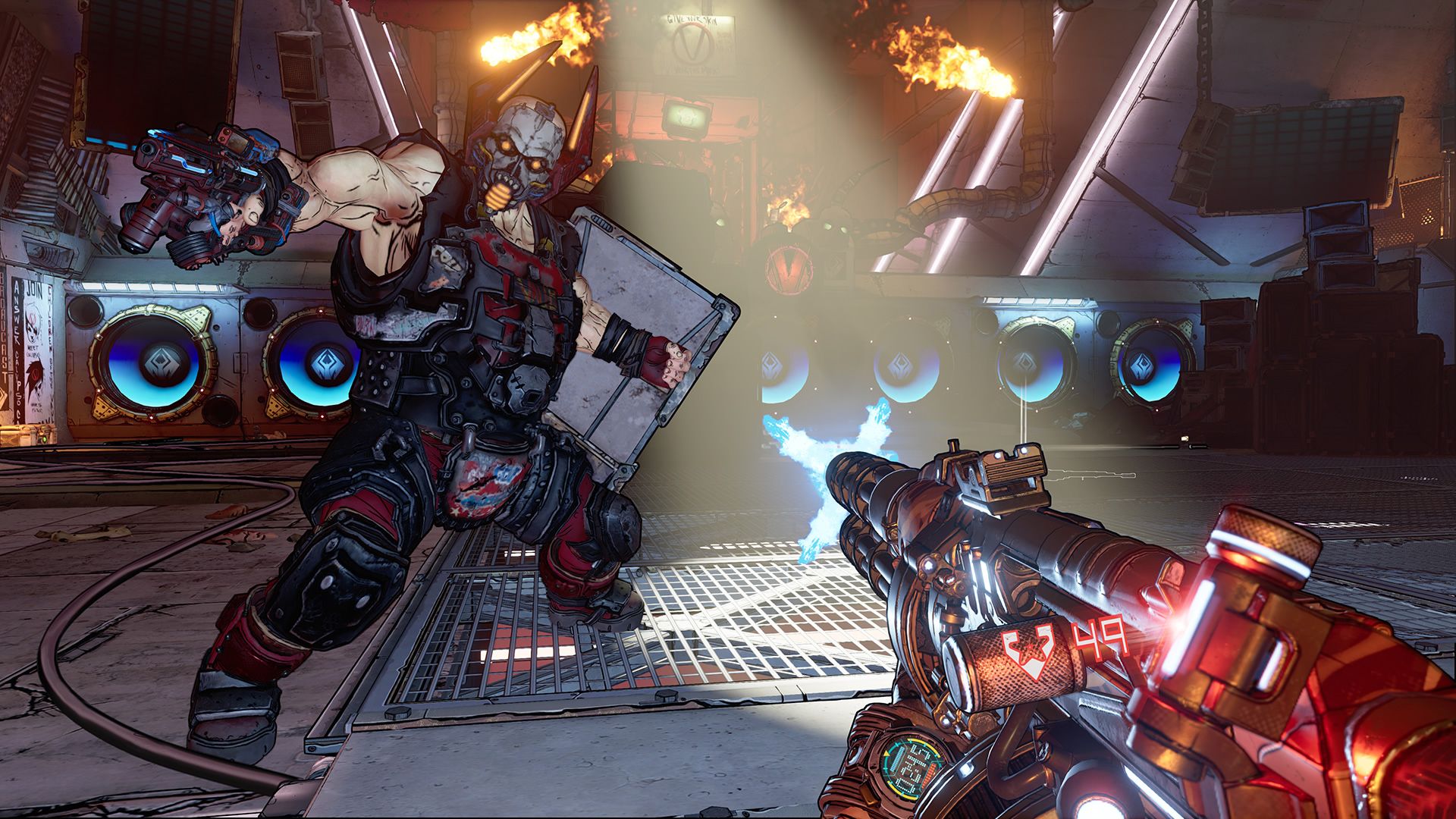 Fans have been waiting for a new Borderlands game for quite some time, and it looks like Gearbox is finally ready to show what they've been working on. Just like in previous games, Borderlands 3 uses a procedurally-generated loot system that spawns new weapons with varying stats and perks. The game features a new "Radiation" elemental damage type that replaces "Slag" from previous games while adding a DoT effect.
Borderlands 3 will also introduce four new character classes, including: Amara, a powerful Siren who can summon multiple arms; Moze, a small gunner who fights alongside a mech named Iron Bear; Zane, an operative with access to a variety of gadgets and tools; and FL4K, a robot who can summon creatures to fight alongside in battle.
Star Wars Jedi: Fallen Order
Release Date: Nov 15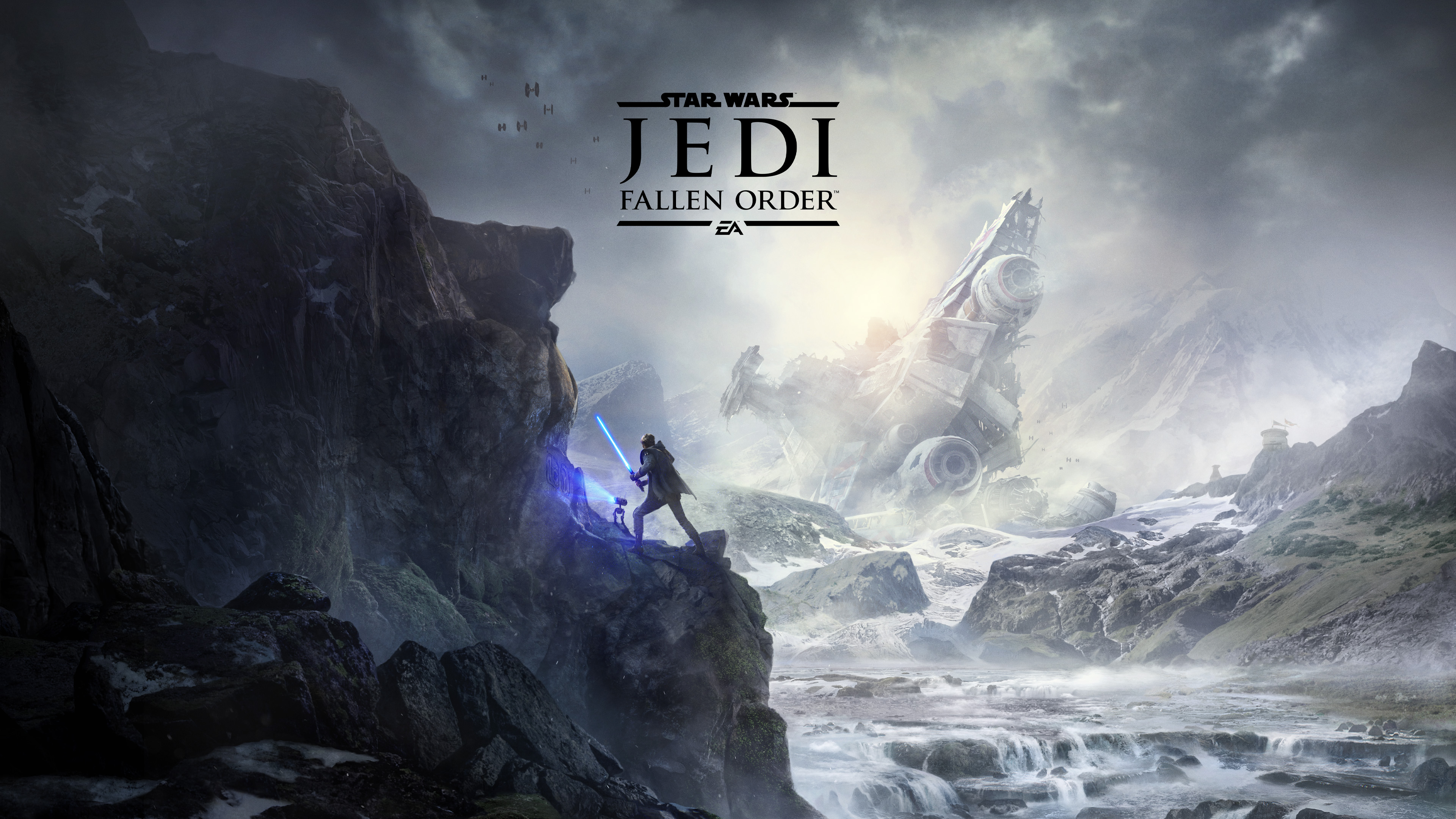 Star Wars Jedi: Fallen Order is a third-person action RPG set after the events of Star Wars: Episode III Revenge of the Sith in the aftermath of Order 66, which practically wiped out the entire Jedi Order. A few members managed to survive and are now scattered across the galaxy. You play as Cal Kestis, a Jedi Padawan tasked with uncovering the mysteries of an ancient civilization while making sure you're always one step ahead of the Galactic Empire.
During your journey you'll learn to harness the power of the Force and hone your lightsaber skills as you try to survive and take down the Empire's deadly Inquisitors. Fallen Order will feature lightsaber combat that relies heavily on gauging when to strike, block, and dodge enemy attacks. The game will introduce new locations from the Star Wars universe including the planet Bracca, which is home to the Scrapper Guild that Cal joins.
Chernobylite
Release Date: Fall 2019
Chernobylite is an upcoming sci-fi survival horror game from developer The Farm 51. The game draws heavy inspiration from the Metro series, blending together elements commonly seen in open-world, first-person shooters, and adventure games. The result is a thrilling experience that plans to deliver players free exploration of the game's irradiated world, challenging combat with mutated creatures, a unique weapon crafting system, and non-linear storytelling.
You'll be able to explore a carefully-handcrafted recreation of the Chernobyl exclusion zone, gathering and managing your supplies while uncovering secrets about the area. Along the way you'll encounter others who seek to either aid or hurt you on your journey and will have to carefully decide who to trust.
Trine 4: The Nightmare Prince
Release Date: Fall 2019
Trine 3 marked a dramatic shift from 2.5D to fully-3D gameplay, a change that left a majority of fans unsatisfied. Thankfully, developer Frozenbyte has learned from their mistakes and is returning to 2.5D for Trine 4: The Nightmare Prince. You'll be able to join the three iconic heroes: Amadeus the Wizard, Pontius the Knight, and Zoya the Thief once again as they embark on a quest to rescue a young prince.
The action platformer will feature new landscapes for players to explore as well as dynamic puzzles that can be solved solo or with friends in local and online multiplayer. Additionally Trine 4's combat system has been completely revamped in order to offer more challenges and engaging boss fights.
Solar Ash Kingdom
Release Date: TBA
Solar Ash Kingdom is the next project to come from developer Heart Machine, best known for the 2D action RPG Hyper Light Drifter. While the game's color palette and overall tone feel reminiscent of HM's most recent game, Solar Ash Kingdom takes place in 3D environments with the player character able to glide across surfaces.
Little is known regarding gameplay details, however you can see the main character in the trailer jumping to attack a towering, one-eyed monster. This leads us to believe the game will focus on combat and exploration, similar to HLD.
Untitled Goose Game
Release Date: TBA
Untitled Goose Game is a continuation of developer House House's love for quirky gameplay and minimalist, low-poly art. The upcoming stealth game has you controlling a maniacal goose who loves causing trouble at the expense of humans.
You'll be exploring sandbox-style environments that are packed with plenty of hats and knick-knacks to steal as well as puzzles to solve. While controlling the goose, you'll be given a checklist for objectives to complete in each area, with the main goal being to cause as much mayhem and distress for the humans as you can without getting caught.
Afterparty
Release Date: TBA
Afterparty is an adventure game developed and published by Night School Studio, who first debuted in 2016 with Oxenfree, the supernatural adventure game that let players affect the story through branching dialogue selections. Afterparty seems very much in the same vein, but this time has the player traveling to the depths of Hell on a quest to outdrink Satan and return to the world of the living.
The game seems to have a much lighter tone than Oxenfree, and has you controlling two friends, Milo and Lola, who have recently died and find themselves trapped in the underworld for all eternity. In order to escape, they'll have to take on a series of intoxicating challenges and visit bars across Hell's many islands. Also, you can flirt with Satan.
Outer Wilds
Release Date: TBA
Not to be confused with The Outer Worlds, another game on this list, Outer Wilds is an upcoming action-adventure game developed by Indie studio Mobius Digital and published by Annapurna Interactive. The game has you playing as a recruit for a space program, exploring a strange solar system that's stuck in an infinite time loop.
It has a similar look and feel to No Man's Sky. However, unlike NMS, each of the game's worlds is carefully crafted by hand and not procedurally-generated. Outer Wilds seems like it'll deliver an interesting space adventure packed with plenty of mysteries and planetary secrets to unravel.
The Surge 2
Release Date: TBA
The Surge 2 is an upcoming action RPG developed by Deck13 Interactive and published by Focus Home Interactive. Ditching the preset protagonist from the first game, players will create a customizable character and be thrown into Jericho City, an urban wasteland brimming with dangerous mechanical foes.
The sequel carries over the challenging, Dark Souls-inspired combat of the first game, while also adding some new layers. Among these is a limb-targeting system which has been expanded, as well as new abilities, weapons, implants, and drones for players to take advantage of. The Surge 2 will feature an array of diverse new enemy types and bosses that are sure to pose a challenge for players.
Dying Light 2
Release Date: TBA
Dying Light 2 is an upcoming action RPG developed and self-published by Techland. The game has players controlling a new protagonist named Gazi, and takes place in another European-based location called 'The City'. Dying Light 2 plans to be more ambitious than the first game, featuring a map four-times the size of the original and several factions that players can align with.
Gameplay will be fairly similar to Dying Light, and has players scavenging for weapons and supplies while traversing the world through fluid, parkour-based movement. For the sequel, Techland is emphasizing a player-driven story, where decisions impact the world both narratively and physically. Unlike the original game, zombies will only roam freely at night.
The Outer Worlds
Release Date: TBA
The Outer Worlds is an upcoming action RPG developed by Obsidian Entertainment and published by Private Division. The game is set in a future where mega-corporations have begun colonizing and terraforming alien planets and has players creating an original character. While traveling through space, something goes awry, leaving your ship stranded at the edge of a space colony.
While exploring nearby planets, you will begin unraveling the true intentions of the corporations that are colonizing space. The game features first-person combat and the option to recruit NPC companions with unique skills that can be used in battle. The Outer Worlds places an emphasis on player-choice, offering flexibility in how players choose to interact with NPCs and complete quests.
Spelunky 2
Release Date: TBA
Spelunky 2 is an upcoming 2D-platformer with some Roguelike elements, being co-developed by Mossmouth and Blitworks and self-published by Mossmouth. The game maintains many of the first Spelunky's mechanics and themes in addition to upgraded visuals and a host of new characters, enemies, obstacles, and treasures.
The game will have players controlling a spelunker, exploring a series of procedurally-generated caves while collecting treasure, battling enemies, and avoiding traps. One of the best parts of the first game was how unique each run felt, so it's good to see Mossmouth sticking to the same formula for this sequel. Among Spelunky 2's refinements are new liquid physics, which affect how water and lava will flow throughout the game's caves.
Cyberpunk 2077
Release Date: TBA
Cyberpunk 2077 is an upcoming first-person RPG developed and published by CD Projekt. The game is an adaptation of the 1988 tabletop game Cyberpunk 2020, set fifty-seven years later in a dystopian future.  Players will create a customizable character named V, and begin exploring the six distinct regions that make up Night City's open-world.
While playing as V, you'll be able to use experience points to upgrade stats and invest in skills based on the game's three classes: NetRunner, Techie, and Solo. Additionally, V has an arsenal of ranged and close combat weapons at their disposal which can be modified and upgraded as well. Cyberpunk 2077 also features vehicles, which will allow you to travel quickly between different areas.
Dysmantle
Release Date: TBA
Open-world sandbox survival games are among the most popular genres in PC gaming. 10tons Ltd looks to be throwing their hat in the race with Dysmantle, an action-adventure game set in a post-apocalyptic world. Players emerge from an underground shelter on a secluded island only to find it's been overrun by vile, mutant creatures.
In order to escape the island and uncover its many mysteries, players will have to craft weapons and gear, build outposts, and fight enemies. Where Dysmantle differs from a lot of other games in this genre is its lighthearted tone, which is evident by the game's cartoonish visual style and slew of relaxing activities players can take part in, such as fishing and farm cultivation.
Void Bastards
Release Date: TBA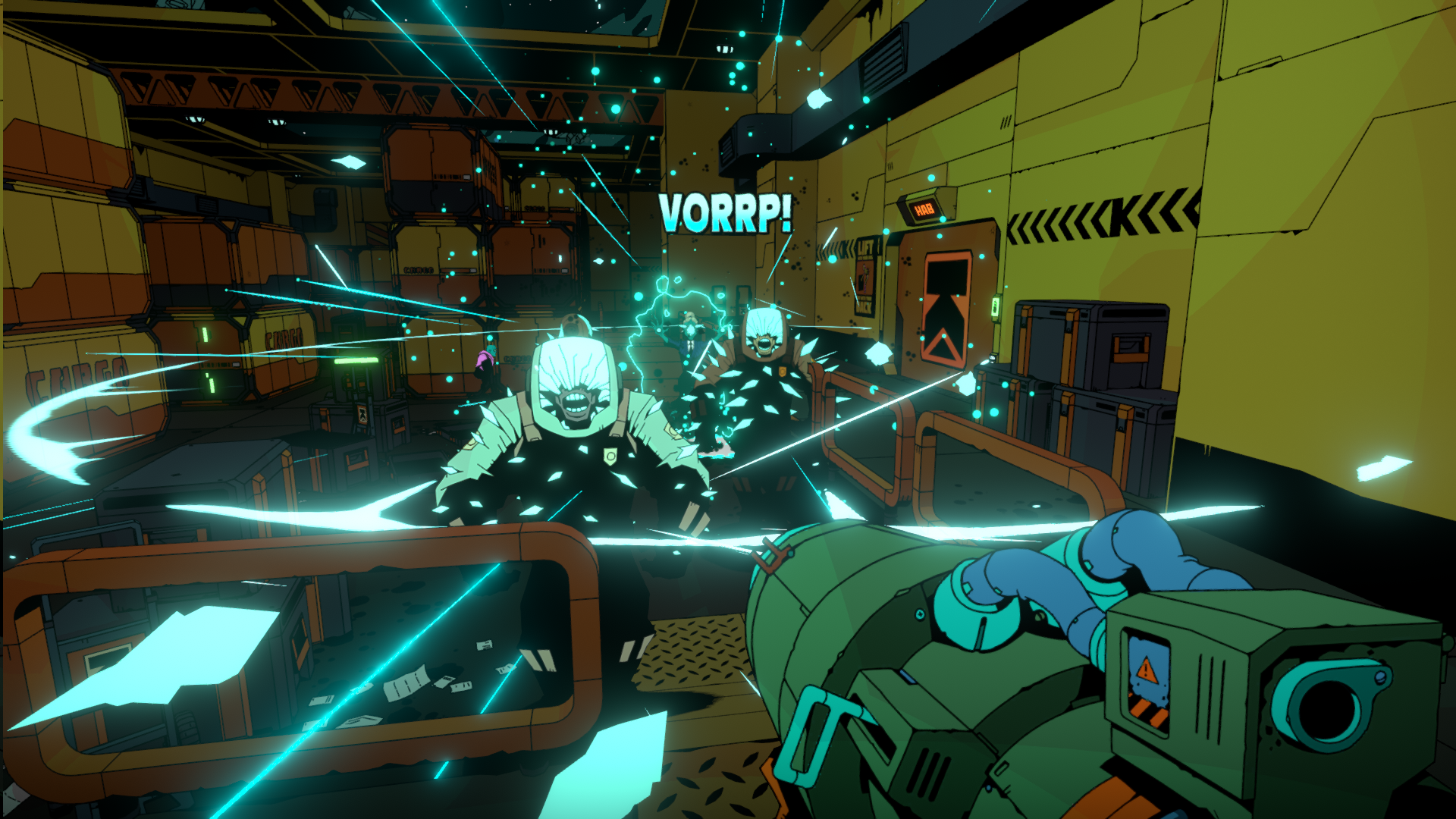 Void Bastards is an upcoming strategy first-person shooter that has you planning and executing a space prison escape. Inspired by games like BioShock and System Shock 2, Void Bastards is focused on exploring derelict spaceships, scavenging whatever supplies you can find and taking out enemies that get in your way. The game provides you with ship layouts ahead of time, allowing you to strategize which route to take and make note of any defenses.
Unlike most FPS, you don't have to fight every battle with guns, as Void Bastards features a number of traps and tools that can be upgraded and used to distract or deter enemies, leaving room for different playstyles. The game utilizes Roguelike mechanics that add variety to each run as new characters come equipped with unique skills. However, death isn't heavily penalized, with crafting progress shared across every run.
Hollow Knight: Silksong
Release Date: TBA
Silksong was initially planned as DLC for Hollow Knight; however, developer Team Cherry was very ambitious in creating the project and kept expanding upon their initial ideas until the game felt large enough to warrant a sequel. While the game will retain many of Hollow Knights core Metroidvania elements, it will be using them in slightly different ways.
For one, players will be controlling Hornet, a curious bug-like creature who uses a needle to fight. At the start of the game, Hornet gets captured and taken to an unknown, haunted kingdom. Players will have escape the kingdom by making their way upwards instead of downwards like the first game, encountering over 150 new creatures along the way.